In this post, we're looking at 10 of the best marketing agency websites. Whether you need inspiration or a trustworthy WordPress theme to get you started, you'll find it here.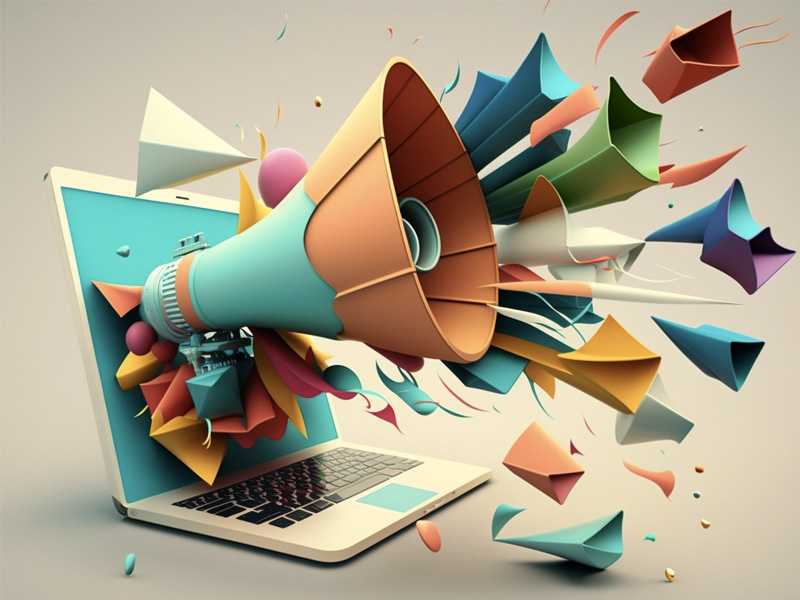 rom websites to social media and everything in between, marketers are adept at developing strategies, creating visual assets, writing high-impact copy, and optimizing it all for engagement and conversion. That said, a marketing strategy is only as effective as the website you drive leads to.
As such, your marketing agency needs a website that wows visitors from start to finish.
Whether you're looking for inspiration on how to design a high-converting site or are looking for a fast and easy way to build a new one, keep reading as we have 10 of the best marketing agency websites down below. And if you're looking for recommendations on a WordPress theme or page builder to streamline the process, we'll show you how BeTheme can help.
10 of the best marketing agency websites in 2023
Your marketing agency website needs to do more than just house your impressive portfolio.
It needs to look as good as the websites you'll build for clients. The copy needs to be so compelling that prospects are kicking themselves for not finding you sooner. And it needs to come with built-in tools that build trust and convert.
Want to see what that looks like?
Discover inspiration here:
Response Marketing
Response Marketing's website is a great example of how to use video portfolio reels, vibrant color palettes, and asymmetric layouts to create a super modern and eye-catching design. What's more, every page unfolds in response to the visitor's movement.
If you want a fast and simple way to create a similar effect, check out the BeMedia 2 pre-built site.
BeMarketing 2
While it's common to see marketing agency sites filled with photos and videos of their work, BeMarketing 2 takes a different approach.
The 3D/flat illustration design looks unlike most of the sites your leads will see. What's more, it's built to show off not only your work but the digital products you sell in a highly engaging manner.
Axle Eight
Axle Eight is another great example of marketing agency website design. From the geometric lines and shapes used throughout to the useful microinteractions, it's clear that this website was designed with a lot of intention and care.
If you're looking to put a similar geometric-inspired spin on your design, consider using the BeAgency 6 site to start.
BeAgency 5
BeAgency 5 does a good job of demonstrating how minimal design will always be in style. The trick to keeping visitors engaged in this age of distraction is to infuse your minimal design with unexpected surprises. This site, for instance, uses hand drawn elements, eye-catching trust marks, and hover-triggered action options to draw prospects into the agency's content.
BeBusiness 6
One of the best ways to build trust is by letting prospective clients see the human side of your marketing agency. That's what the BeBusiness 6 prebuilt website does.
By showcasing the people that work for your agency as well as the people that you've worked for over time, you'll give your agency a relatable, empathetic feel while simultaneously touting the wins you've had.
BeCreative 4
There are other ways to make your agency appear more relatable to the clients you want to work with. It all depends on who they are. The previous agency site would be a good choice for targeting medium-sized businesses and enterprises. On the other hand, BeCreative 4's youthful design — with spinning emblems, emoji, and funky fonts — is highly effective in capturing the business of smaller companies, especially those with Gen Z leadership.
BeAgency 8
Want to convince people that your agency understands engagement better than anyone else? Take a different approach in designing the hero section on your site the way that BeAgency 8 prebuilt website does. By using the fold to give a sneak peek of your content, you'll have visitors engaging with your site the second they enter it.
BeAgency 7
Your marketing agency website can do more than attract and generate leads. Take BeAgency 7, for example. This prebuilt website is built for selling marketing services. The Pricing page and ecommerce elements built into the header let visitors know that right off the bat. If you're looking for a way to streamline your sales process, put your website to work for you as this one does.
BeBusiness 4
If you're launching a new marketing agency, your website will need to make a big impression on visitors. An impressive design will help. So too will trust marks like number counters, FAQs, and high-profile partnerships. The BeBusiness 4 website comes with space for all of these features and more.
BeLanding 4
Marketing agency websites can be a great source of inspiration, but websites for other types of businesses and purposes can be as well. For instance, BeLanding 4 is a great example of how to place a ton of information related to your portfolio, testimonials, pricing, and more onto a single web page. A mascot has been added to key areas of the page to accompany visitors as they make their way through all the content.
Get better outcomes with a great marketing agency website
Your extensive body of work around the internet will help you generate leads and earn new clients. But you need a website where you can bring it all together to show off your very best and most successful projects. Not only that, it needs to convert interested leads into paying clients.
2023's best marketing agency websites above demonstrate various ways to pull this off.
When choosing a WordPress theme and page builder to create a site for your agency, you want one that makes easy work of it without restricting what you can design. It's also not a bad idea to look for a solution that works just as well for building your own clients' sites.
In addition to looking for a WordPress design powerhouse, your theme should come with white labeling capabilities that enable you to convert the WordPress backend to your liking. Customize the login screen. Swap out your theme's branding for your own (or your client's). Even hide areas of the dashboard your client doesn't need to see or have access to.
BeTheme is that all-in-one solution that you've been looking for. With 650+ pre-built sites (some of them appear in the list above), a powerful and intuitive website builder, and white labeling, everything you need to build your website as well as your clients is included.