BeTheme has everything you need to build a high-performing shop for your ecommerce or retail business. Check out 12 of the best prebuilt ecommerce websites that come with BeTheme.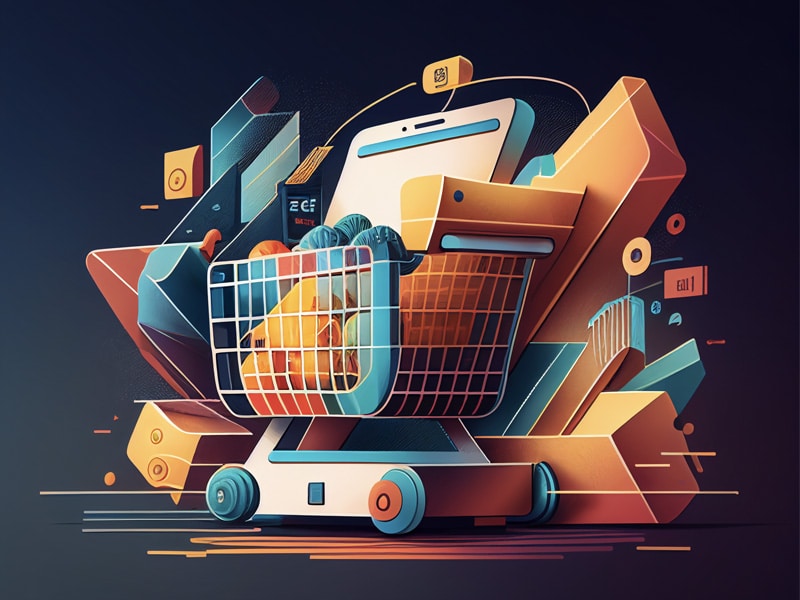 WordPress and WooCommerce have made it super easy to set up an online shop and to sell goods and services around the world. There's just one problem: It's not so easy to design a custom shop that stands apart from the WooCommerce lookalikes out there.
Sure, there are hundreds of WooCommerce-compatible themes available. But how many of them give you the ability to customize your store's header and footer? Or to design the perfect mega menu? Or to personalize the key parts of the shopping experience across the site?
You'll be able to do all that and more with BeTheme.
Let's start by checking out 12 of the best prebuilt ecommerce websites today. They're all available for free with BeTheme. Then we'll show you how this content management system helps WordPress designers transform the way they build online stores.
12 of the best BeTheme prebuilt websites for ecommerce and retail
BeTheme has nearly 700 prebuilt websites, with 50+ built specifically for WooCommerce. BeTheme's setup wizard will help you find the right one and get it set up in just a couple minutes:
BeTheme for WooCommerce animated GIF
You always have the option to build an online store from-scratch with BeTheme. As you'll see down below, you'll have all the tools you need to do it.
However, it's much easier if you start with a prebuilt ecommerce website. Here are 12 of the best:
BeStore
If you're building a larger online shop or marketplace, then you're going to need a site built with all the features that customers have come to expect from retailers of that size. BeTheme Store 2, for example, is chock full of these features — a mega menu, dominant search bar, trust marks, attractive sales promos, detailed product pages, and more.
BeSotre theme
BeBiker
High-octane products or experiences need a design that feels just as action-packed. You don't need to overwhelm or distract shoppers with tons of video or animations to achieve that effect though. BeBiker's zoom effects, atmospheric backgrounds, and vivid colors will do the trick.
BeBiker theme
BeCarParts
Although the prebuilt ecommerce site for BeCarParts is for an auto parts shop, this type of design works well for other businesses too. The dark theme, no-nonsense design, and concise product page layouts would be great for car manufacturers, appliance stores, home improvement retailers, and more.
BeCarParts theme
BeCosmetics
Consumers have become quite savvy about what goes into the products they buy. So if you're building a site for eco-friendly products, the design should align with that theme. The earth tones, soothing textures, and nature-inspired backgrounds of BeCosmetics 3 work really well for this.
BeCosmetics theme
BeDietShop
As more mealkit and delivery service providers enter the market, new companies are going to need a shop design that sets them apart. BeDietShop doesn't just look attractive. It also has super modern flourishes, like hand-drawn elements, rotating stamps, emoji, and more.
BeDiet Shop themes
BeEco
Local vendors that sell a unique product should have online stores that look equally as unique. BeEcoFood 2 demonstrates how impactful an illustrated ecommerce shop can be. Not only will your shop look different from everyone else's, but your food photos will stand out beautifully against the illustrations.
BeEco
BeFurniture
Just because shoppers have become accustomed to certain ecommerce layouts doesn't mean you can't play around with the design. BeFurnitureStore, for example, follows the rules of good, modern design. However, we see how modular-looking sections, layered graphics, and interactive product photos shake things up.
BeFurniture theme
BeHemp
For shops that sell products designed to calm and heal, the design should feel just as soothing. For something like hemp-based products, it'll be important for that design to boost customer trust, too. So the combination of neutral colors, realistic product imagery, and trust marks included in BeHemp will come in handy.
BeHemp theme
BeJeweler
There is no one-size-fits-all way to promote and sell jewelry. It all depends on the products' unique value proposition. In the case of the BeJeweler 2 website, the clean, minimal design and delicate details are clearly geared towards customers looking for luxury products (jewelry or otherwise).
BeJeweler Theme
BeBabyShop
If you're building a website for a local retailer or a smaller sized ecommerce company, consider using BeBabyShop. This light and airy store design is perfect for companies that want to create a comfortable, no-stress shopping experience for their customers.
BeBabyShop Theme
BeSurfing
The BeSurfing2 site is a fantastic example of how to draw inspiration from your products. You'll find wavy lines in the design, parallax sandy backgrounds, and images laid out like polaroids. Details like these are what will make a local shop's online store stand out from their neighbor's.
BeSurfing theme
BeWhiskey
If you want to create a shop that highlights the products just as much as it does the brand's personality, give BeWhiskey 2 a try. The beautiful dark theme does a great job of highlighting the product images. In addition, creative layering, hover-triggered effects, and the occasional animation will keep shoppers engaged.
BeWhiskey theme
Why choose BeTheme and BeBuilder for ecommerce
Don't stress if you find a BeTheme site you like but that doesn't have WooCommerce enabled. You can add WooCommerce to any site and then use BeBuilder to add and customize the shop features you need like product previews, off-canvas filters, bottom sticky menus, dropdown login menus, and more.
With BeBuilder, you can build your ecommerce store exactly as you envisioned it. No compromises needed.
For instance, this powerful website and store builder allows for unparalleled mix-and-match capabilities with:
3000+ premade pages
100+ predefined sections
80+ page elements
11 product gallery styles
4 shop layouts
4 attribute swatch styles
What's more, you'll have access to 600+ theme customizations. You can even create custom designs and global templates for the:
Header
Footer
Mega menu
Shop archive
Single product pages
Web pages
Sections
Wraps
BeTheme isn't like other WordPress themes. And BeBuilder certainly isn't like other WordPress page builder plugins.
With so much of your store's infrastructure already built out, BeTheme and BeBuilder enable you to harness your energy and focus on what matters most — customization.
What's more, you won't have to worry about if your shop's design is modern or attractive enough as all of BeTheme's sites are responsive and built with today's standards and trends in mind. You also won't need to stress about speed as BeBuilder offers not only the fastest WordPress page builder, but the fastest website loading speeds, too.
Try out BeBuilder yourself for free. No installation required.